Business English E-Learning Platform
study online at your own pace
Buy access to the platform and get classes with a teacher for free!
Time left until the end of the promotion:
More than just E-Learning
Find your confidence not only in English but also in everyday business situations.

An English language course set in a work environment with elements of professional HR training. Go through the modules, compare your results with other players. The learning process has never been so interesting and effective!

The platform is available 24/7, so you can learn whenever you want! You can also take tests and do extra exercises posted by the teacher at any time. Repeat each lesson multiple times, replay webinars and ask questions to the teacher!

An original training in the form of an animated game makes learning fun!
Learn comfortably on your own, and once a week take part in classes with a teacher who helps you understand the new material. See how easy it is to learn!

The course is visually attractive, interesting and easy to use. There is a useful English-Polish business dictionary. You can also watch helpful video guides with new material, read instructions and get teacher support at every moment. If you miss the class, you can replay it as a webinar.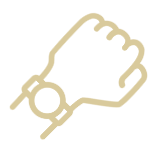 The course was created with HR specialists. The lessons use interesting case studies and situations that happen at work. The exercises also train your soft skills: negotiations, mediations, crisis situations. You can practice the new material with the teacher and other students.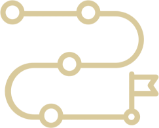 Absolutely! Before the course, you can take a test to check your level of Business English language. We use it to give you the best plan. You can check your progress, points and trophies on the platform. After each module, you take a test and get a certificate at the end of the course.
Amazing! Going through the modules is very smooth and trouble-free, and it's fun to level up. A nice option for anyone who wants to improve their English for work and more.
Wow! I didn't think learning English could be so fun. Lots of useful vocabulary and interesting texts, exercises for everyone. I quickly noticed the effects in my daily relations with foreign clients.
I started learning just before I changed my job and I wish I had done it sooner. I did great at the interview and the whole conversation was stress-free. The supervisor was very impressed! All thanks to this E-Academy!
1 month of access
+ free live lessons!
3 months of access
+ free live lessons!
6 months of access
+ free live lessons!
Live lessons are conducted online in the form of group lessons for 4-8 people.
In the case of individual classes: